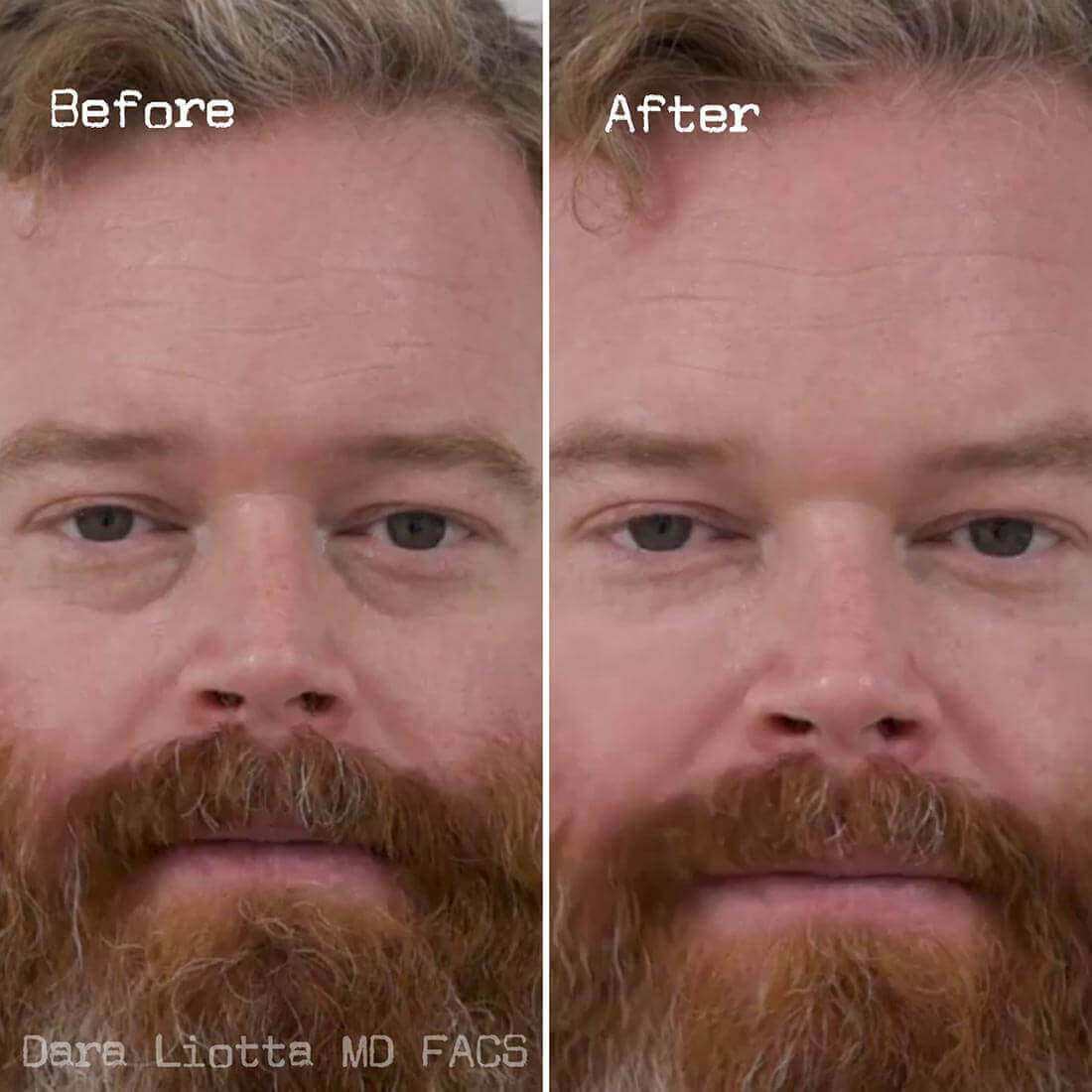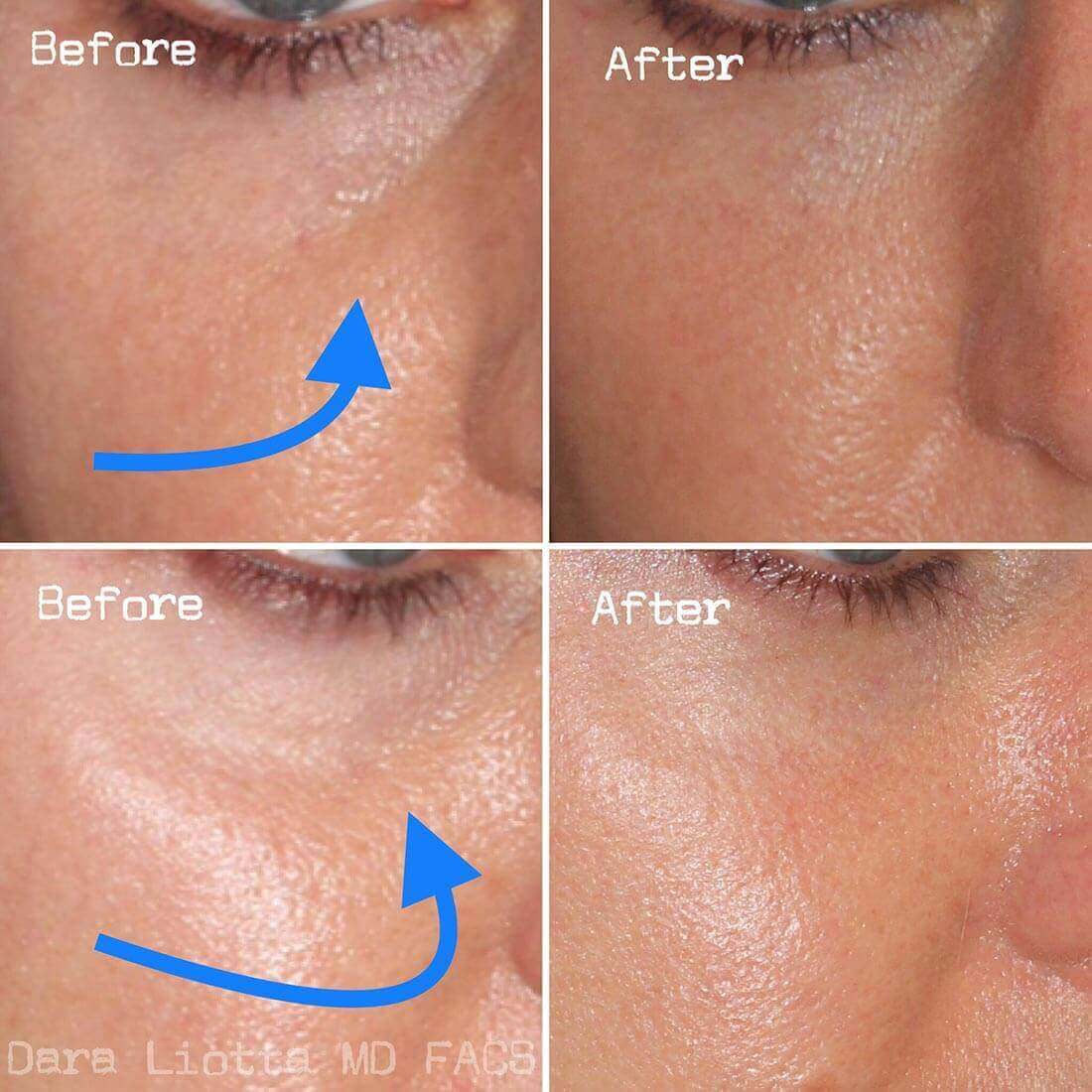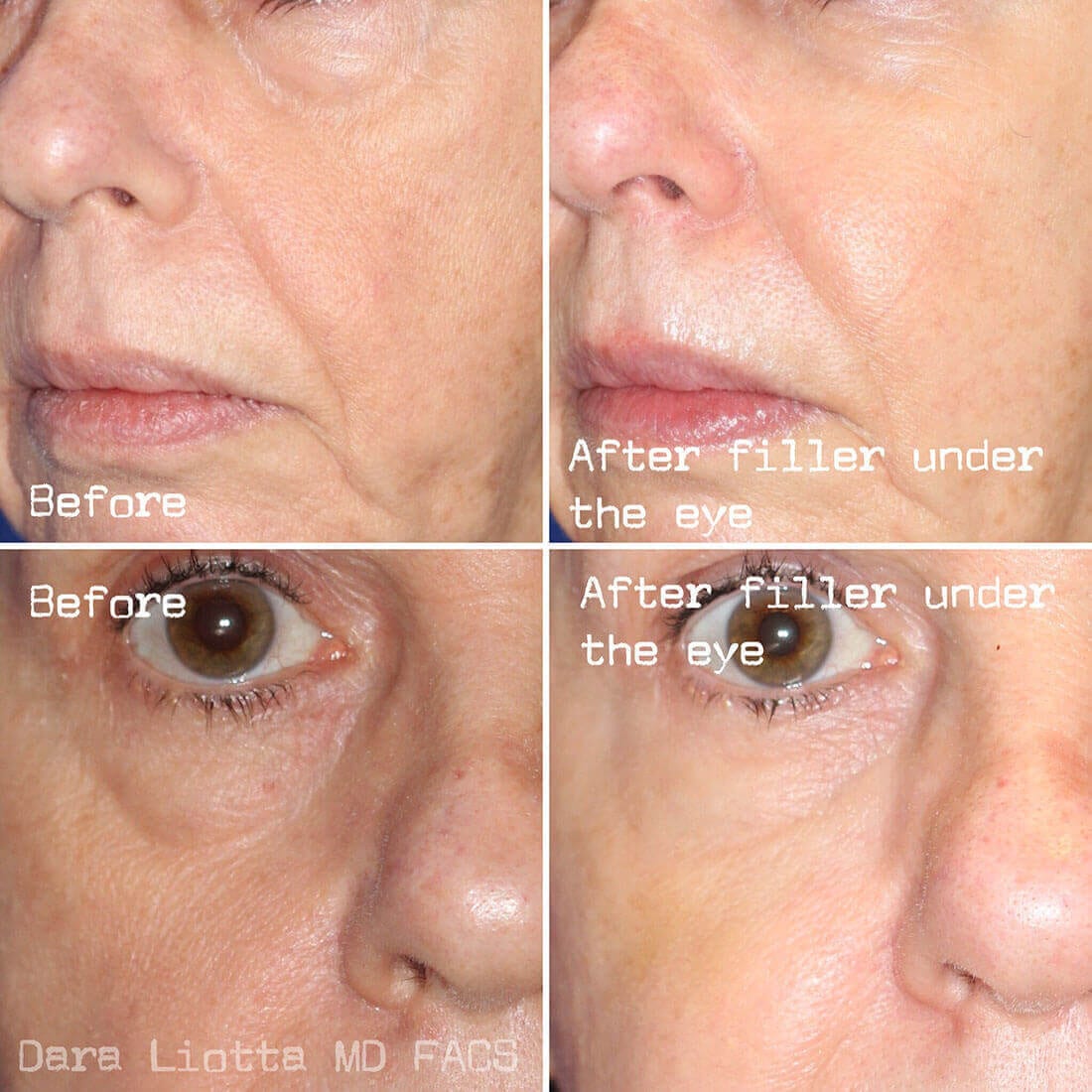 Injectable fillers are used to replace volume loss, or to augment volume in the face. There are a number of different types of Facial Fillers, including various JUVÉDERM® products (hyaluronic acid). There are important subtleties in choosing which filler to use, and in designing a treatment plan using facial fillers. During your consultation, Dr. Liotta will discuss the details of the treatment with you, and design a plan specifically for you.
Hyaluronic Acid Fillers
JUVÉDERM® Family
Very gentle, extremely low chance of allergic reaction or sensitivity
Reversible
Immediate results
Last 6 to 9 months on average, sometimes up to 2 years
Can be used in multiple locations on the face, including lips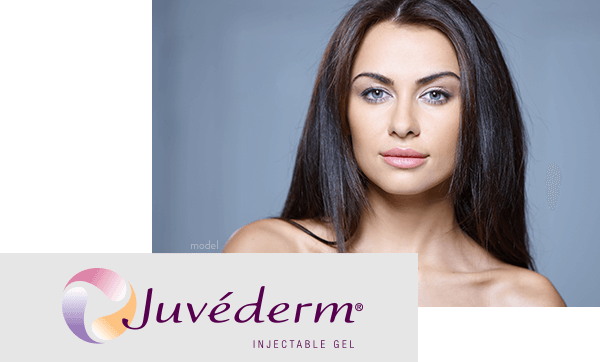 Who is a Good Candidate for Fillers?
The best candidates for facial fillers are patients with reasonable expectations. Facial fillers can give a natural, rejuvenated look, but do not produce the dramatic results of surgical procedures such as facelift. Injectable fillers can be a perfect compliment to surgery or other procedures. When performed well, fillers can give you a very natural result with minimal downtime. Some common uses of filler include:
Smile lines
Marionette lines
Lipstick lines
Deep frown lines (used in conjunction with BOTOX® Cosmetic)
Thin/Undefined lips
Mildly sagging midface
Prejowl sulcus
Overall volume loss/temporal hollowing
Acne scars. Not meant to be a replacement for resurfacing/dermabrasion.
Earlobe rejuvenation
Non-surgical rhinoplasty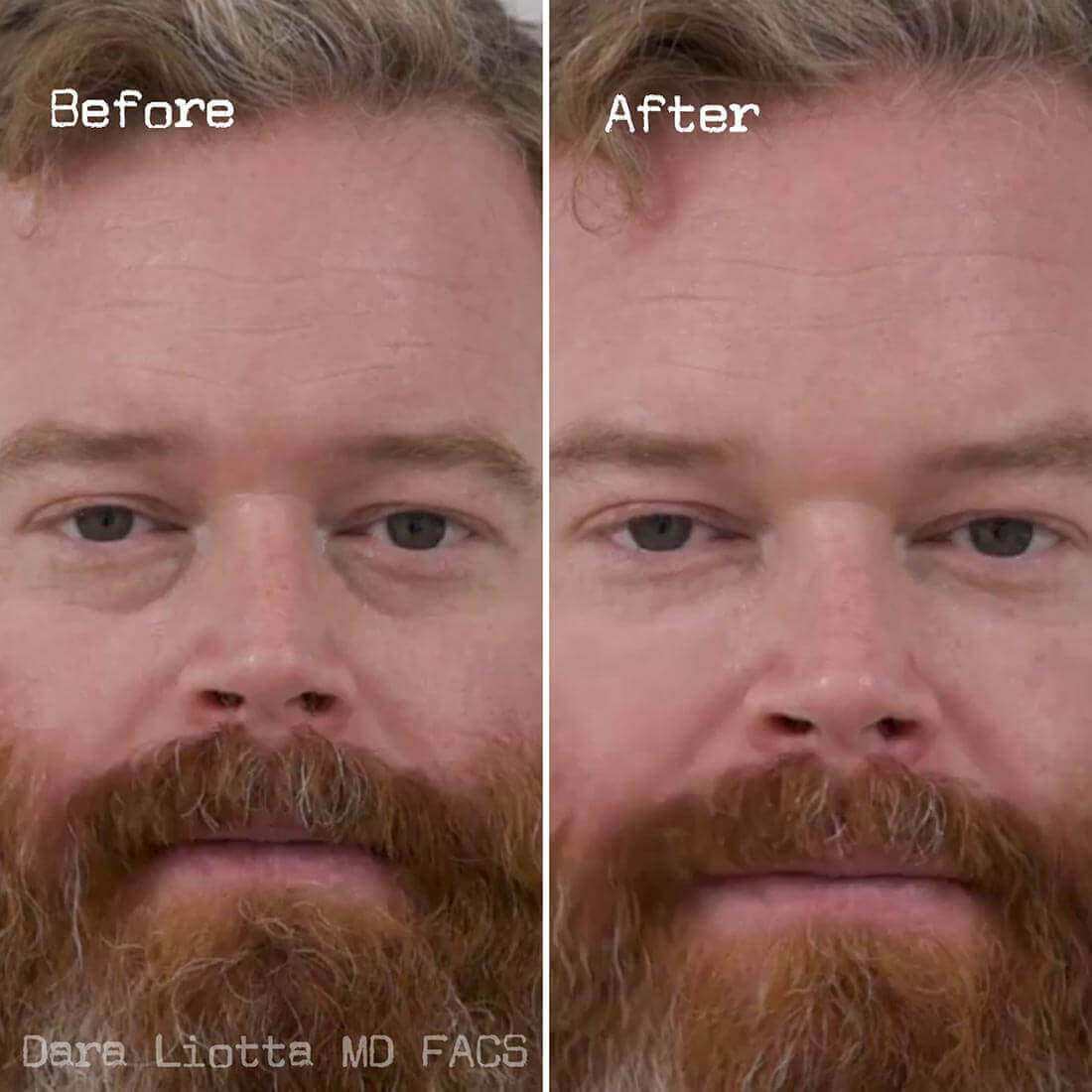 Under Eye Filler Before and After Results by Dr. Liotta.
*Individual results may vary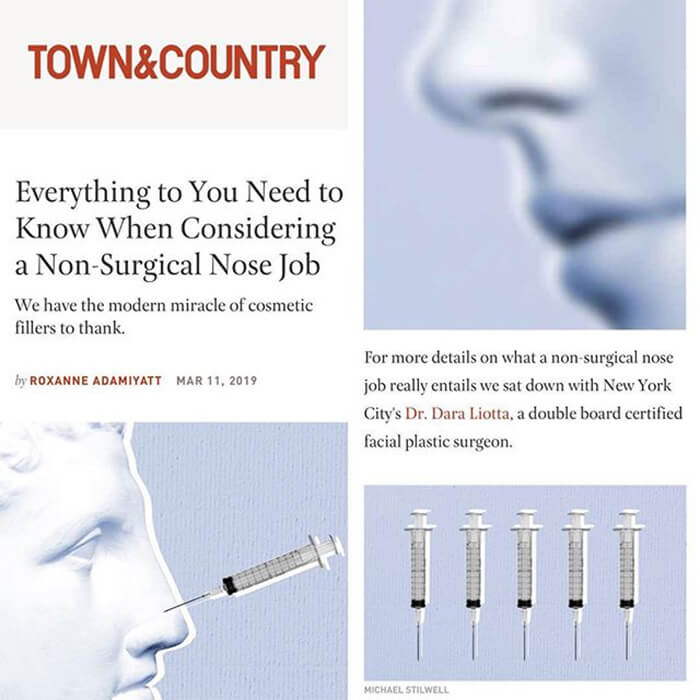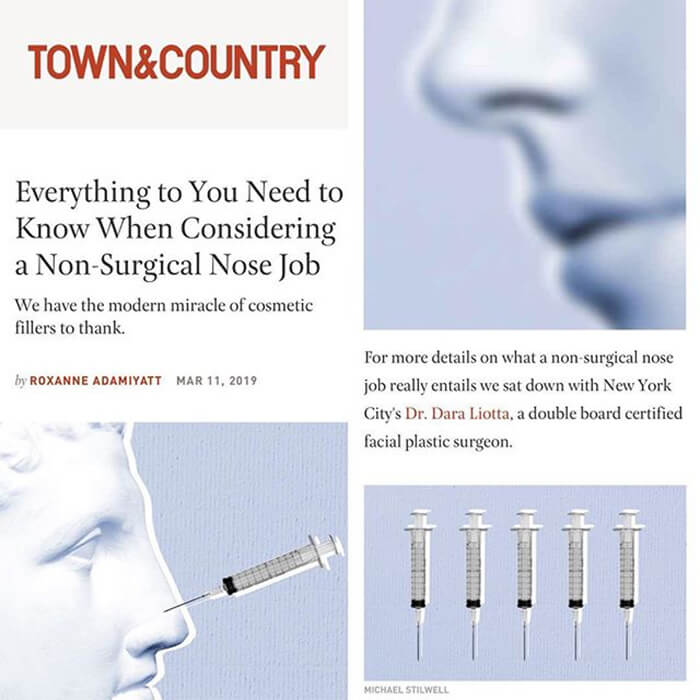 For more details on what a non-surgical nose job really entails, Town & Country sat down with New York City's Dr. Dara Liotta, a double board certified plastic surgeon.
How is Fillers Procedure Performed?  
After a consultation, Dr. Liotta will help you decide which fillers are best for you. Procedures are performed in the office, using either ice or local numbing blocks. Topical numbing creams or can also used when necessary or requested. Dr. Liotta uses a combination of needles to inject, and non-traumatic microcannulas.
---
What is the Recovery for Fillers?
Recovery depends on the type of injectable, area of injection, and on your ability to heal. In general, there is minimal downtime. Swelling and injection site redness usually subside in less than an hour. Bruising is variable and can sometimes last for up to a week. Some injectables are reversible in the unlikely event that you don't like the results. Depending upon the type of filler used, and the area treated, results can last from 6 months to 2 years.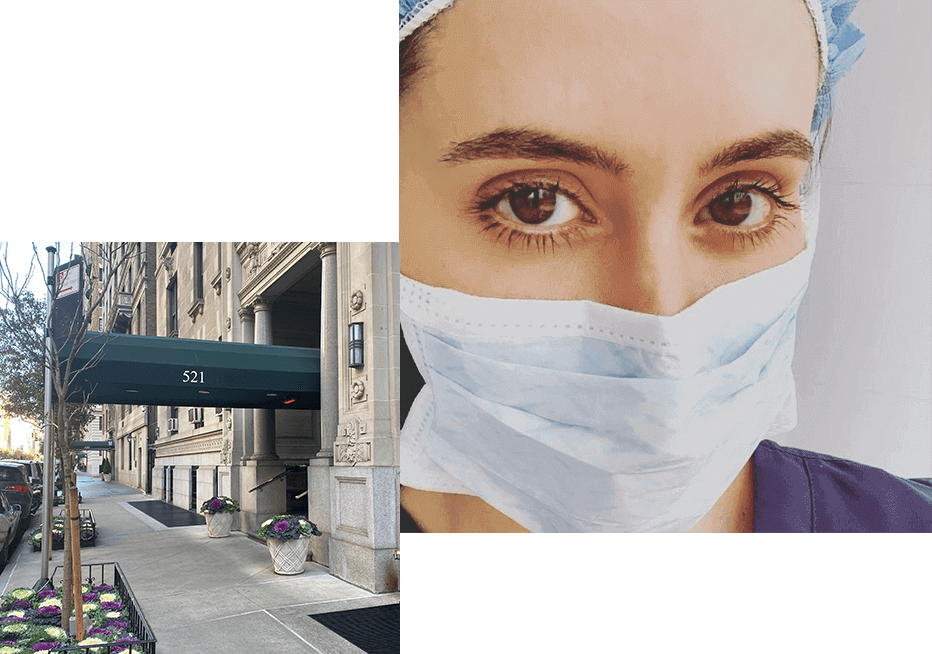 Schedule a Consultation with Dr. Liotta
For more information on cosmetic injectables and dermal fillers, please contact us. Dr. Liotta can meet with you in a confidential consultation to discuss treatment options and answer any questions you may have.