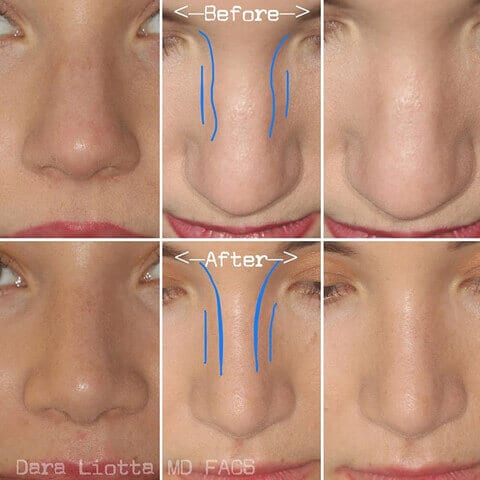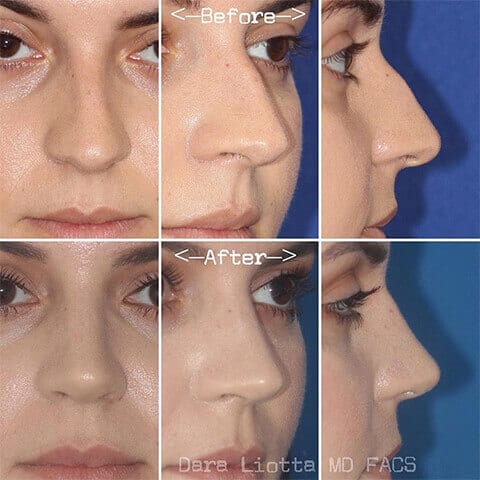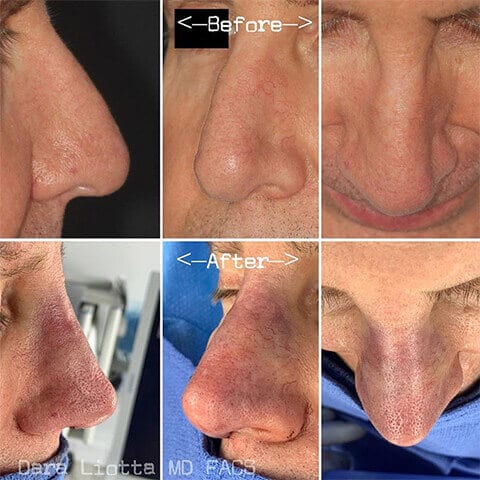 Rhinoplasty (first-time cosmetic nose surgery) and revision rhinoplasty (revision cosmetic nose surgery) are often described as among the most difficult operations in facial plastic surgery.
Who is a Good Candidate for Rhinoplasty?
The best candidates are healthy people with reasonable expectations of surgery. With rhinoplasty in particular, there is always a very small possibility that a "touch up" procedure will be required following surgery. Rhinoplasty surgery is technically more difficult when patients have already had nose surgery (either functional or cosmetic), where there is not enough cartilage support to the nose, or when there is already a perforation of the nasal septum. Some common reasons that patients seek rhinoplasty include a crooked nose, wide (or "bulbous") nasal tip, and dorsal nasal "hump".
How is Rhinoplasty Performed?
Rhinoplasty is performed under general anesthesia in an operating room. On average, the surgery usually takes between 2-4 hours, depending upon whether there are breathing issues that need to be addressed as well. Approaches and details vary depending on the patient. In general, the surgery can be performed with incisions completely inside the nose (endonasal), or with a small incision on the outside of the nose (external). During consultation, you will be advised whether the endonasal or external approach is recommended in your particular case. An external approach uses a small incision across the columella. This incision generally heals extremely well.

This is the typical appearance of a columellar scar 2 months following external rhinoplasty. The photo on the right is the post-operative view.
What is Recovery Like?
Patients wear a small plastic case on the bridge of the nose for one week following surgery. Depending upon your particular case, there may also be small black stitches underneath the nose, or around the nostrils for one week. If the nasal bones are broken, you should expect black eyes for approximately 10 days. Swelling and stuffiness are common for the first few weeks following surgery. In general, pressure (including glasses and sunglasses) cannot be placed on the bridge of the nose for 6 weeks following surgery (until the bones heal). Downtime from school or work is one to two weeks. Healing from rhinoplasty is a gradual process. You should expect to see 85% of your final result in one month following surgery, 95% in 6 months, and a full 1-2 years to see the final result.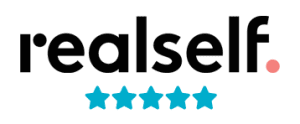 She Was Spectacular in Every Sense of the Word.
Wonderful Experience
Dr. Liotta is a genius! Best plastic surgeon I have met.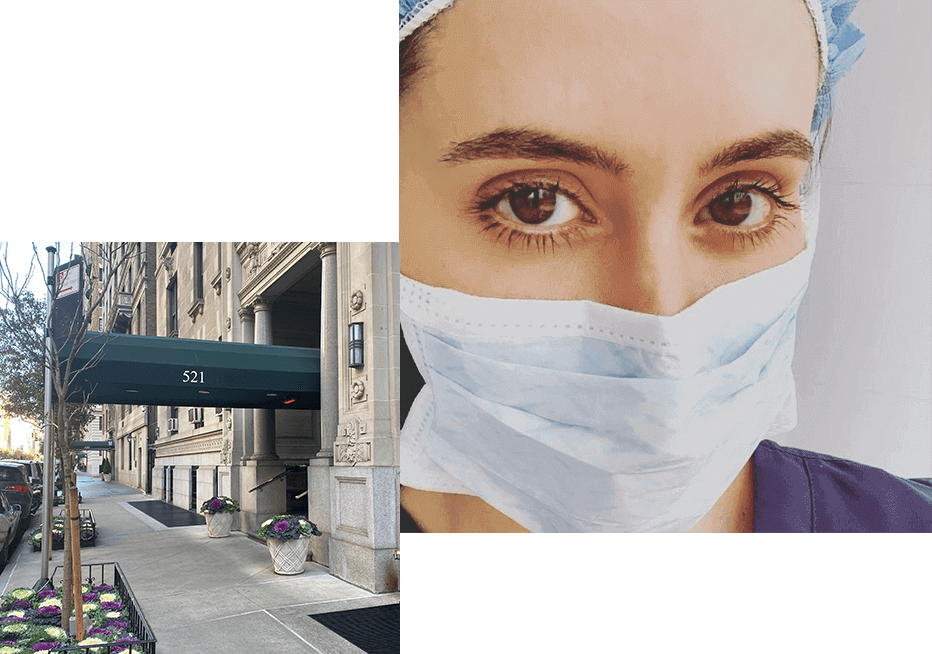 Schedule A Consultation with Dr. Liotta
For more information on rhinoplasty, revision rhinoplasty, or functional rhinoplasty, please contact us today. Dr. Liotta can meet with you for a confidential consultation to answer any questions you may have.