The LitLift™ is a new procedure developed to allow your face to look contoured—all the time!
My new, long-lasting, noninvasive treatment was inspired by the popularity of contouring and strobing makeup. I've devised a treatment I am calling the LitLift™ that uses a cocktail of BOTOX® Cosmetic and filler to highlight and define the face in much the same way makeup can. The big difference is that the results of the LitLift™ can last up to two years! Check out what InStyle has to say about the LitLift™!
To brighten and refine your features, I focus on the same six areas of the face we typically apply contouring or strobing makeup: the forehead, the brow-bones, the cheekbones, the center of the nose, the top lip, and the chin. Not everyone will need highlighting or contouring in all six spots; the The LitLift™ is customized to your face, and your face alone. The procedure is designed to enhance your natural features and to keep you looking "lit", natural, and your best self at all times! Yahoo! is talking about the LitLift™ too!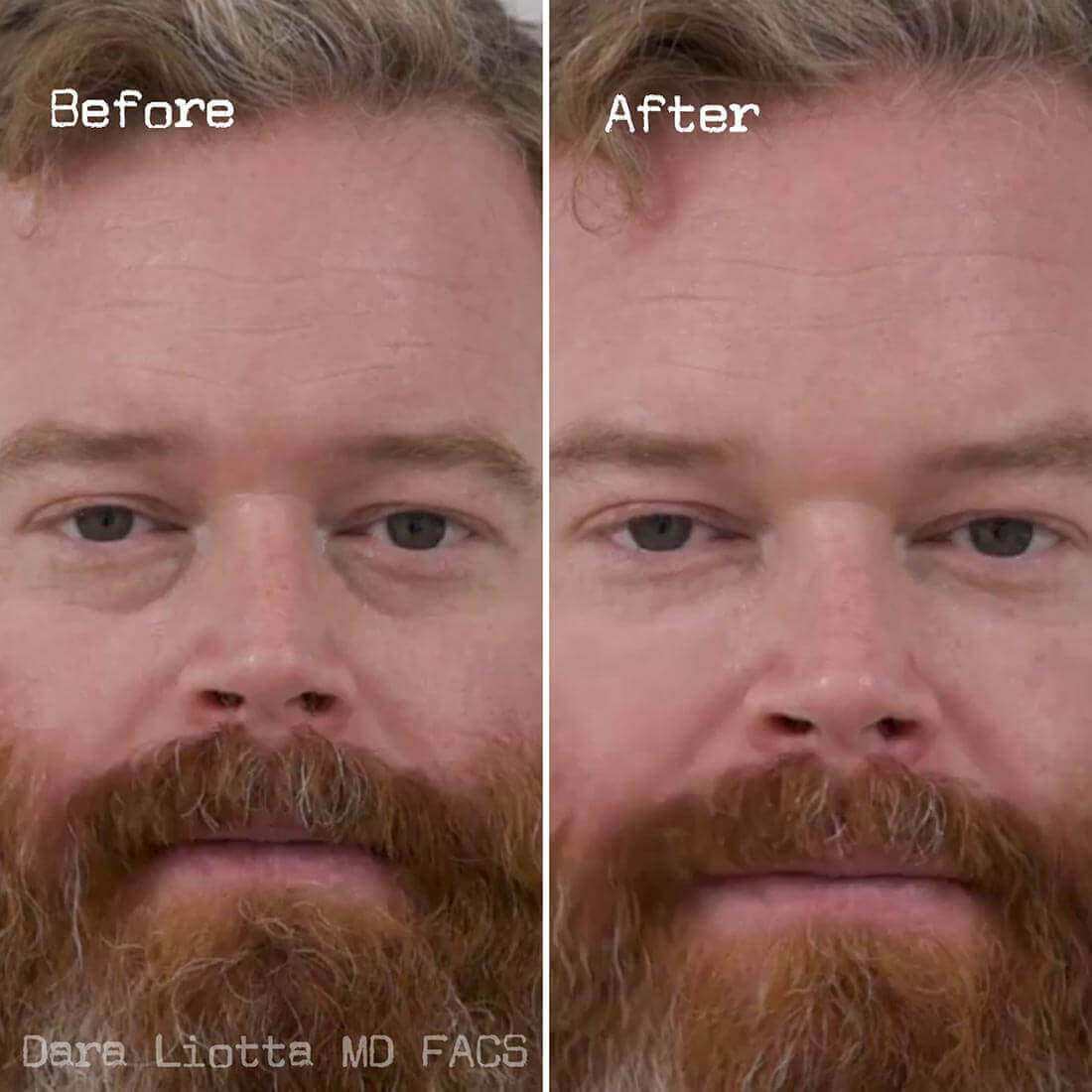 *Individual Results May Vary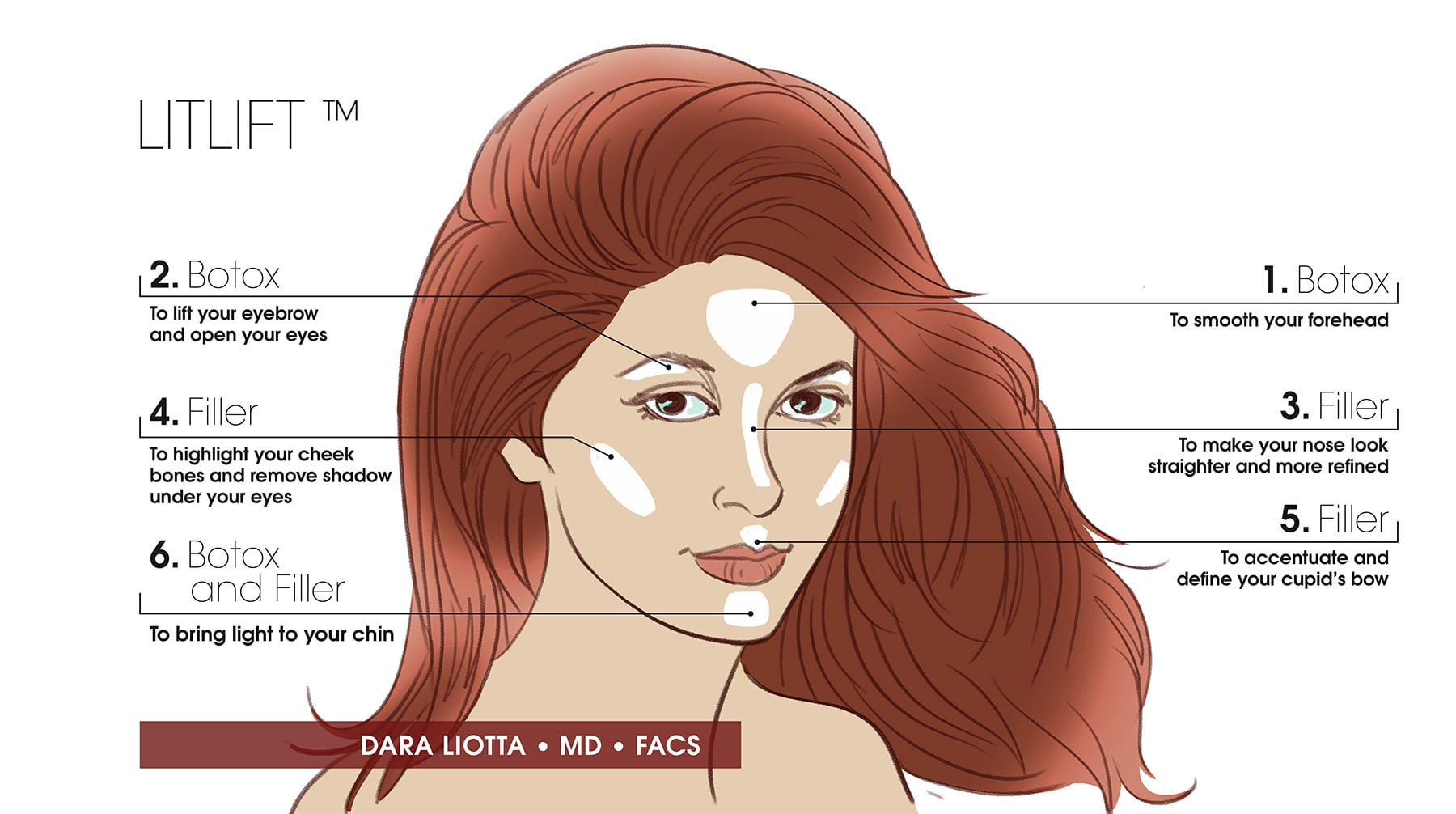 The Details of the LitLift™
In the forehead, I use BOTOX® Cosmetic to smooth out horizontal lines, making the area above the brows appear smooth, glowy and subtly highlighted.
For the brows, a touch of BOTOX® Cosmetic, strategically placed, lifts the brows just a bit, making the brow-bones appear brighter and the eyes more open.
To highlight the cheekbones, a conservative dose of filler, such as JUVÉDERM VOLUMA® XC, injected at the top of the cheekbones will define and lift them, as though they've been contoured.
To make the nose look straighter, thinner, and more refined, a tiny amount of JUVÉDERM VOLUMA® XC down the center of the nose will cause light to bounce off just the filled area.
The cupid's bow and philtral columns are highlighted with brand-new JUVÉDERM VOLLURE™ XC to create definition.
for the chin, I use BOTOX® Cosmetic to relax the mentalis muscle (a.k.a. the pouting muscle), bringing the chin forward slightly, out of the shadow of the lower lip. Then I touch up with filler, if needed, to define and highlights both the chin and jaw area.
For more information on the LitLift™, please contact us.  USA News Time is talking about the LitLift™, and so is Female Daily!